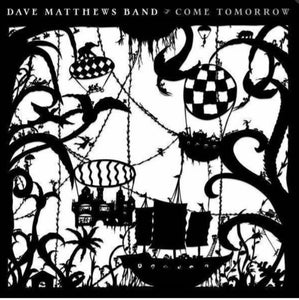 Dave Matthews Band's ninth studio album Come Tomorrow is already something to sing about. The record, which marks the band's first album since 2012's Away From the World, has helped propel a successful summer tour and broken a Billboard record since its release on June 8.
Come Tomorrow—which earned 292,000 equivalent album units in the week ending June 14, according to Nielsen Music, and nabbed the top spot on the Billboard 200—makes for DMB's seventh straight studio album to debut at No. 1, making them the only group to pull off this feat.
The album, which is an amalgamation of some road-tested favorites and daring newcomers, is the result of the band's ever-changing dynamic joining forces with producers who helped bring Crash, Before These Crowded Streets, Big Whiskey and the GrooGrux King and Stand Up to life.
Includes Download. New, sealed.