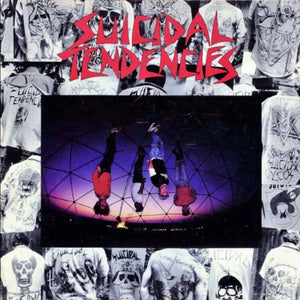 Description
Colored Vinyl. New, sealed.
Suicidal Tendencies is the eponymously titled debut studio album by American crossover thrash band Suicidal Tendencies. The album was released in

June, 1983, through Frontier Records with the catalog number FLP 011. It became one of the best-selling punk albums at the time and launched the band into its future success. Suicidal Tendencies has received positive reviews from music critics, and by 1986, the album had sold at least 150,000 copies.