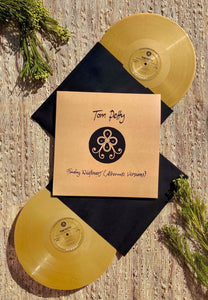 Tom Petty - Finding Wildflowers
(Alternate Versions) Limited GOLD Vinyl $32.
This set was curated with help from his family, bandmates and collaborators—The tracks, which were previously released on the limited-edition Super Deluxe 9-LP version of 2020's Wildflowers & All The Rest, will now be available on limited edition gold vinyl. New, sealed.