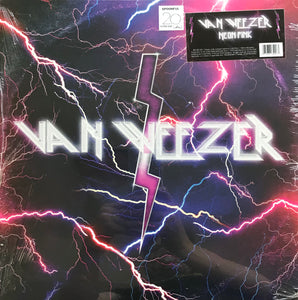 Released May 7, more than a year after its initial drop date due to the pandemic, Van Weezer is now second in a series of homages to rock legends, the first being OK Human, titled after Radiohead's OK Computer. Van Weezer aims to channel the swagger of the great Van Halen, KISS and the likes...

The most admirable part of Van Weezer is that it still sounds like Weezer back in the '90s, which is what the band has a knack for on a majority of its albums. Tapping into the vein of nostalgia that runs through the band's very existence, it is as if Weezer hasn't aged one bit, and it's apparent from the playfulness of Van Weezer that the members like to think so as well.
Van Weezer is, above all, a feel-good album. Cuomo's reverence for his rock idols flows through the album in waves of emotion. If Van Weezer was to be a member of Van Halen, it would be Michael Anthony — not as outwardly bold as the other members, but still grooving along and essential to the success of the band nonetheless. And, most importantly, it knows how to have a good time.
—Pooja Bale
New, sealed.